Easter Egg Raffle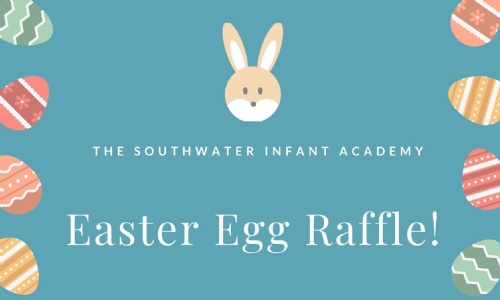 Tickets are still available for our Easter Raffle! Entries close on Wednesday 31st March. Tickets will be drawn on Thursday 1st April.
All proceeds will go directly to the academy and will be spent on enhancing learning opportunities for the children.
Raffle tickets will cost 50p each. To ensure that there is no risk involved in this we are asking that you send the exact money only, we are unable to give out any change. Your child(ren) can purchase as many tickets as you wish e.g. 50p = 1 ticket, £5 = 10 tickets etc. Money will be posted directly into a class money box and children will then be asked to write their name onto a ticket(s). They will not need to bring tickets home, these will be kept in class.