Living Streets Competition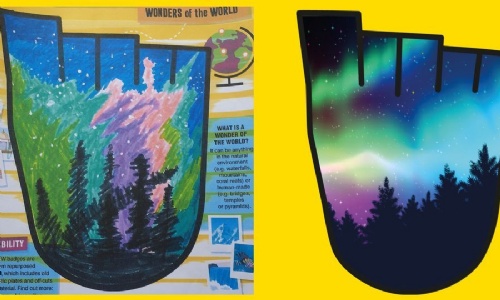 Huge congratulations to Cassie on winning one of 7 Living Streets badge designs out of 100k participants!
The theme for the 2020 competition was 'WONDERS OF THE WORLD' and Cassie's design will feature on the May badge 'Northern Lights' a design to celebrate one of the most breathtaking wonders of our beautiful planet.
We can't wait to wear our badges for walking to school with pride- especially in May! Well done to all our children who took part in this competition.
www.livingstreets.org.uk/walk-to-school/primary-schools/badge-design-competition-winners